Why Buy Tires at Auffenberg Nissan?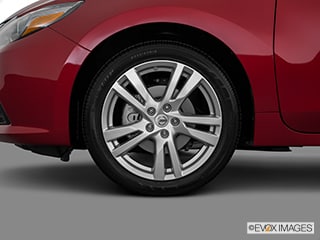 If you know anything about a building, you know that it's only as strong as its foundation. The same emphasis could be put on the base of your car: its tires.
Tires may not be glamourous, they don't usually draw attention or interest. But the job of tires is incredibly important. Without tires, how far could your vehicle take you? We put our tires through a lot of weather and drive them on a lot of potentially dangerous conditions. Rain, sleet, hail, snow, ice-whatever is on the road surface, tires have the hard job of maneuvering and retaining their grip, no matter what.
This is why we place such an emphasis on good tires and proper installation here at Auffenberg Nissan. The professional automotive technicians in our service center will work hard to make sure that your tires are installed properly the first time. They will also take care of tire rotation and alignment further down the road.
In addition, Auffenberg Nissan sells tires outright. Perhaps you prefer to bring your vehicle to your own mechanic or there is someone in your circle-a friend or family member-who's an auto specialist. Buy your tires here and you'll know that you're getting good quality at a great price.
We're located conveniently in O'Fallon, IL, and proud to serve drivers from this area as well as Swansea, Belleville, and Collinsville IL, and St Louis, MO.