How Often Should You Change Your Oil?

Many Collinsville drivers know that a routine oil change is essential to keeping your vehicle running at its best. But it can be easy to forget how often you should be getting your oil changes. A good rule of thumb it to get an oil change every 3,000 miles or so, yet some modern vehicles can run between 7,500 and 10,000 miles before needed an oil change. While this is surely less hassle for some Fairview Heights drivers, every vehicle is different so it's always important to check your owner's manual on how long the manufacturer recommends before changing your oil.
Oil Change Frequency Guidelines
In general, many vehicles that can last 7,000-10,000 miles before getting an oil change are typically used for average commuting. Those Granite City drivers that rely on their vehicle for tougher tasks may need their oil changed much earlier. If any of these circumstances apply to you, check with Auffenberg Nissan near Collinsville to see how soon you should bring your vehicle in:
Off-roading
Commercial use
Racing
Heavy towing
How Often Should I Check My Oil Level?
You should not only pay attention to your mileage between oil changes, but also your oil levels. This can be checked once a month to help catch any leaks that can cause serious damage to your vehicle. A prime indicator that your oil levels may be changing is if you notice any changes in the oil's color or if you can spot metal flakes within the oil itself. Those can be signs of serious problems. If you're low on oil or notice another issue, schedule a service appointment with Auffenberg Nissan today.
More Oil Change Tips
When it comes to oil changes, there's so much more than simply knowing when to schedule your next appointment, it's important to understand why it's so crucial to the overall function of your vehicle as well as the various options you'll have when you bring your vehicle in for service.
Even if you don't drive your car much, you'll still want to get an oil change at least twice a year. Oil breaks down over time even if your car isn't being used.
Whenever you get your oil changed, they should replace the oil filter as well. You can always stop by the parts department at Auffenberg Nissan for an oil filter if you're doing a DIY oil change.
Wondering whether to use synthetic vs. conventional oil? Check your owner's manual. Synthetic oil can cost more, but some vehicles require it.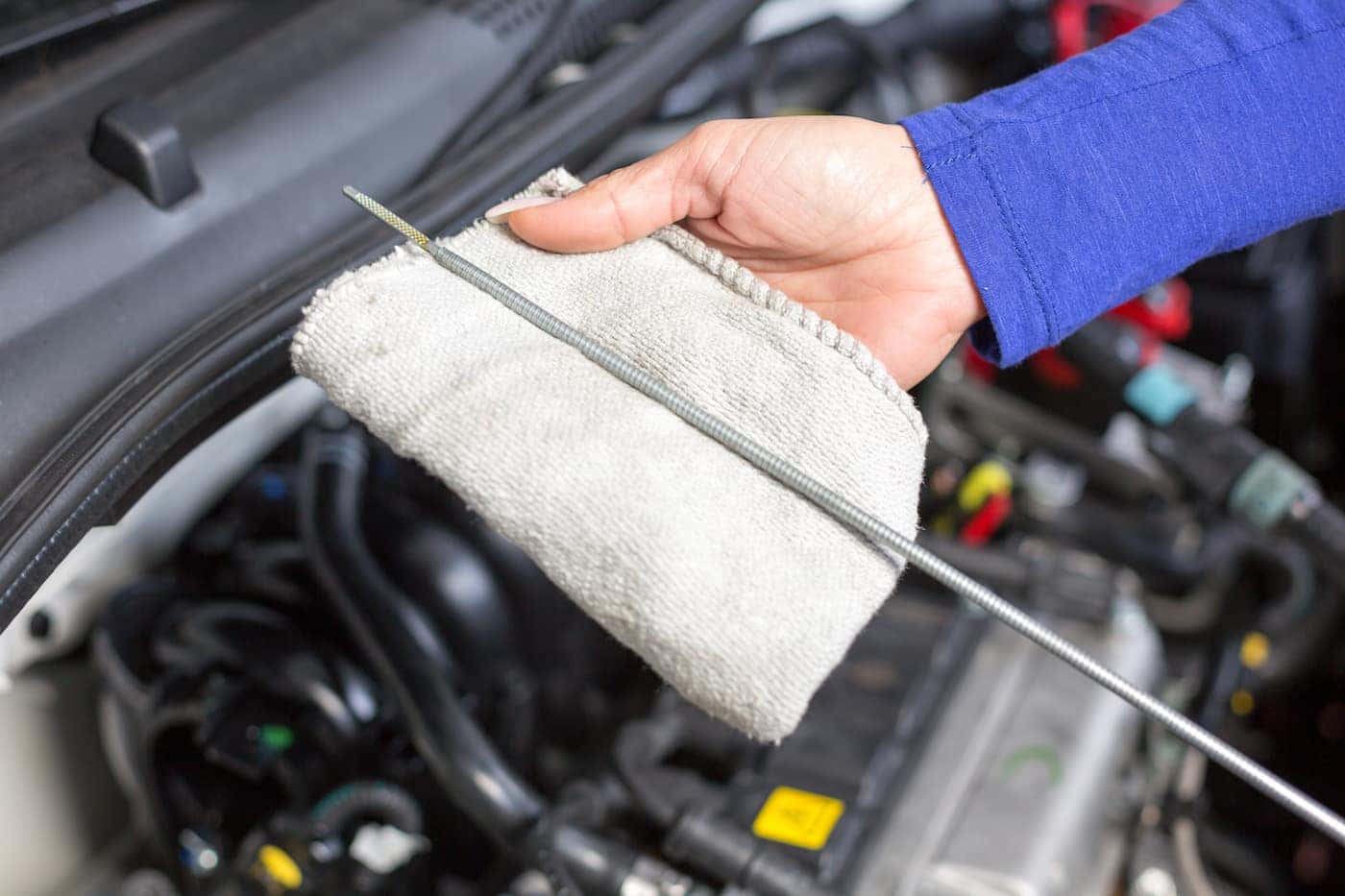 Turn to Auffenberg Nissan for Oil Changes
Keeping tabs on your oil change frequency can be a lot to handle when it comes to time and money. That's why we're proud to offer low prices on oil changes as well as service coupons for many of our most popular maintenance and repair tasks. And, you can rest easy knowing that you're vehicle is being worked on by expert technicians who will get you back on the road in no time. Contact us at our service center if you have any questions!
Service Specials at Auffenberg Nissan
More From Auffenberg Nissan
When you need a fuel-efficient and attractive sedan that can get you around Collinsville without worrying about how often you stop by the gas pump, then you can't go wrong with the 2023 Nissan Sentra. The 2023 Nissan Sentra continues a glorious roadway tradition. With the excellent 29 mpg (City)/39 mpg (Highway)* fuel economy…

Need to upgrade your ride for your growing family? Whether you want more seating or cargo space, the 2023 Nissan Rogue interior provides everything you'd want and much more in your next SUV. This SUV offers advanced technologies, premium amenities, and lots of space for your loved ones to stretch out and enjoy the…

Ready for a great pickup truck that works hard and plays hard? Looking for a rugged jobsite vehicle to help manage your property or something that can haul some cargo wherever you need it? View Frontier Inventory Learn More The 2023 Nissan Frontier boasts a powerful engine and impressive capabilities, making it…