What is the Nissan Pathfinder Towing Capacity?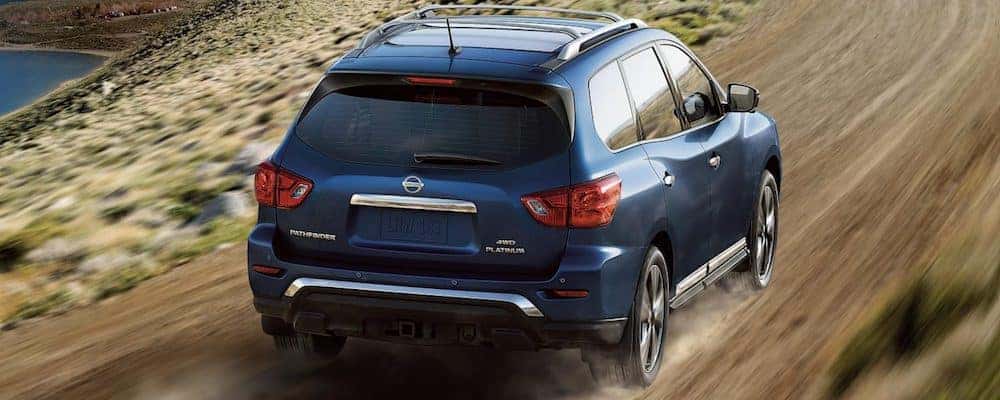 The Nissan Pathfinder can tow as much as 6,000 pounds when properly equipped. O'Fallon and Belleville drivers seeking that family SUV that doubles as a work vehicle have found it in the new Pathfinder.
What Can a Nissan Pathfinder Tow?
The Nissan Pathfinder has earned its name, proven in its ability to carve its own routes on or off the road, and now that you know you'll be able to tow as much as 6,000 pounds, we want to put that into perspective. If you've never towed a trailer before, you might not know what 6,000 pounds of towing means. It means you can pull:
A full-size camping trailer can weigh about 5,000 pounds — we're talking about a trailer with room for the whole family, not one of those small silver campers.
The Pathfinder can easily find its way to the nearest river or lake with your fishing boat, as most of them weigh under 2,000 pounds.
A deck boat will have more room than a fishing boat, letting you take some friends out for a nice time on the lake, and the Pathfinder can tow it — most deck boats weigh around 4,000 pounds (wet).
Livestock trailers will be easy for the Pathfinder, though you'll want to make sure you don't load up too many hogs in them.
Start Towing Today at Auffenberg Nissan
The Pathfinder is just one of the many Nissan vehicles that can tow; if you think you need less towing capacity — or more — we have other options, too. Contact Auffenberg Nissan today to learn more about the used Pathfinder or to schedule a test drive.
Don't need a full-size SUV? We've compared the Nissan Frontier vs. Toyota Tacoma to show you why you should go with Nissan for your next truck.