What Do Tire Numbers Mean?

---
Whether you've been checking the tread levels in your garage or preparing to buy new tires to replace a worn set, you may have noticed that each tire on your car has a set of numbers embossed into the rubber – so what do tire numbers mean? These numbers tell you valuable information about your tire type and size, so it's easy to find replacements around Collinsville and Fairview Heights! Let's dive a little deeper into what do the numbers on tires mean:
Tire Number Meaning
Tire numbers may seem like a jumble of letters, numbers, and symbols on first glance. So, how do you decipher your tire number meaning? We'll break down an example. Say you see the following on your tire: "P215/65R15 95H"
P stands for P-Metric tire, or a tire suitable for passenger vehicles. You might also see an LT instead, which stands for "light truck".
The 215 indicates the tire width in millimeters from sidewall to sidewall, or the sizing of the tire.
The 65 indicates the tire's aspect ratio, or the height of its cross-section to its width. Bigger aspect ratios have bigger sidewalls.
R stands for radial, which offers insight into the tire construction.
15 is the wheel size, so this tire is meant for a 15-inch wheel.
95 is the load index, or how much weight the tire can handle when properly inflated.
H is thespeed rating, or how fast the tire can go. Speed ratings run from A to Z ratings, and H indicates that the tire can handle a max speed of 130 mph.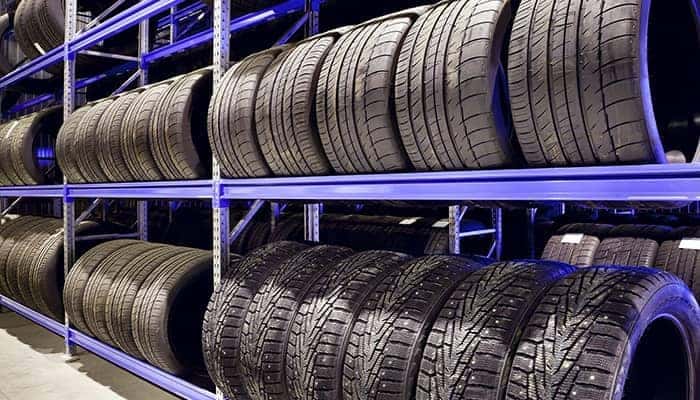 Learn More About Tire Care with Auffenberg Nissan
Now you know what do the numbers on tires mean, but what about your current set? If you need extra help translating your tire number meaning into everyday language, feel free to contact us at Auffenberg Nissan for helpful advice. Our technicians can help you determine what size, type, and brand of tires would be the best fit for your vehicle and driving needs in the Granite City area. Additionally, we offer a wide range of tire services in Shiloh:
Tire sales and installation
Tire rotation and alignment
Tire inspection and basic maintenance
Don't hesitate to reach out at 618-624-2277 if you have any questions!
More From Auffenberg Nissan
When it's time to trade your car for a spacious and family-sized SUV, the 2023 Nissan Pathfinder is a top choice for many Collinsville families. You can expect lots of interior space, smooth handling, lots of cargo room for groceries and school projects, and safety technology to keep you and your loved ones protected…

When you're in need of a new pickup truck for your Collinsville job sites or weekend adventures, you should check out the new Nissan Titan or the Nissan Titan XD. Built with powerful 5.6L engines, the Titan towing capacity can reach 9,320 pounds* while the Titan XD towing capacity can reach 11,060 pounds. Get…

One of the most common questions we at Auffenberg Nissan receive from Auffenberg Nissan about the 2022 Nissan Pathfinder is, "What is the Nissan pathfinder seating capacity?" The 2022 Nissan Pathfinderseating capacity offers space for eight people. It also provides plenty of room for your gear during those adventures beyond Collinsville with up to 79.8 cubic feet…