How Much is the Nissan Rogue?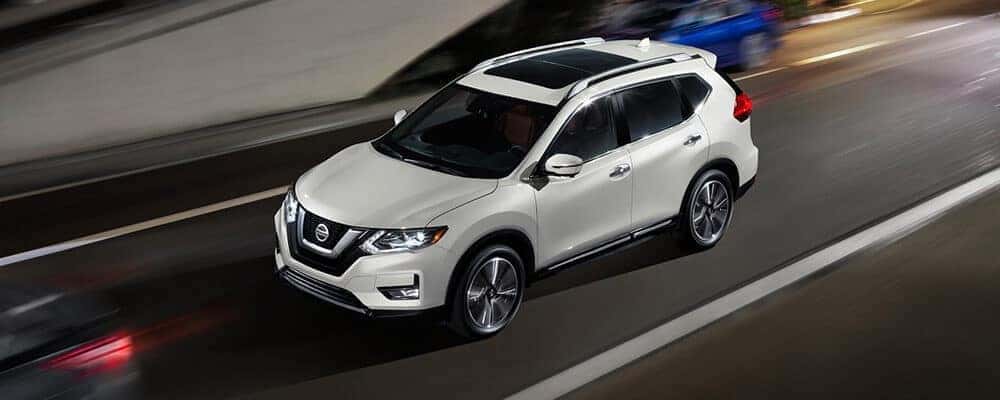 As one of the most popular models we have at Auffenberg Nissan, our O'Fallon team regularly hears "How much is the
Nissan Rogue
?" The short answer is that it depends on which Rogue you're looking at. Don't worry, though, we break down the prices for you so you can plan which one of these popular crossovers to drive home.
2018 Nissan Rogue Prices
The entry-level 2018 Nissan Rogue S is priced starting at $24,800 (MSRP), $26,150 (MSRP) with intelligent all-wheel drive.
Stepping things up to the Rogue SV raises the price up to $26,020 (MSRP), or $27,370 (MSRP) with intelligent all-wheel drive.
The 2018 Rogue Midnight Edition has a starting price of just $27,115 (MSRP), up to $28,465 with all-wheel drive.
The top-of-the line 2018 Rogue SL has a price of $31,180 (MSRP), with all-wheel drive models priced at $32,530 (MSRP)
And it's really that simple.
Why Drivers Choose the Rogue
The Nissan Rogue is not only one of our most popular models at Auffenberg Nissan, it's one of the most popular crossovers around Lebanon and Mascoutah. We're sure you've seen it. What makes the Rogue such a fan favorite?
Tell Us Why You Love the Rogue
If you're a long-time Rogue driver, there's probably a reason beyond the the Nissan Rogue price that has kept you with the vehicle. We want to hear what it is. Contact us today to share your affection for the Rogue or to schedule a test drive and see what so many other drivers have seen: the streets from O'Fallon to East St. Louis look good behind the wheel of a Nissan.