Escape Rooms in St. Louis: Fun & Thrills

At Auffenberg Nissan, we offer more than just new vehicles; we're a part of the community. So when you're searching for something fun around Collinsville or Fairview Heights, we're here to help. Looking for something different to do with the family or friends? Try one of these escape rooms in St. Louis. Escape rooms challenge you to solve problems and work together against the clock in order to get out. Think you can escape in time?
No Way Out Escape Room
This team-building adventure offers an escape from the stresses of work and school with rooms designed to make you think and explore, working together to break free from the room. At
No Way Out Escape Room
, find the secrets to each room and escape in under 60 minutes. Many have tried and failed. Will you make it out?
Red Herring Escape Rooms
Visit the Red Herring Escape Rooms site to see what rooms they have available to try. From a presidential crisis to escaping a jail cell, there are plenty of adventures to take part in. Find your favorite room and bring your friends. Together, see if you can beat the clock and escape under an hour.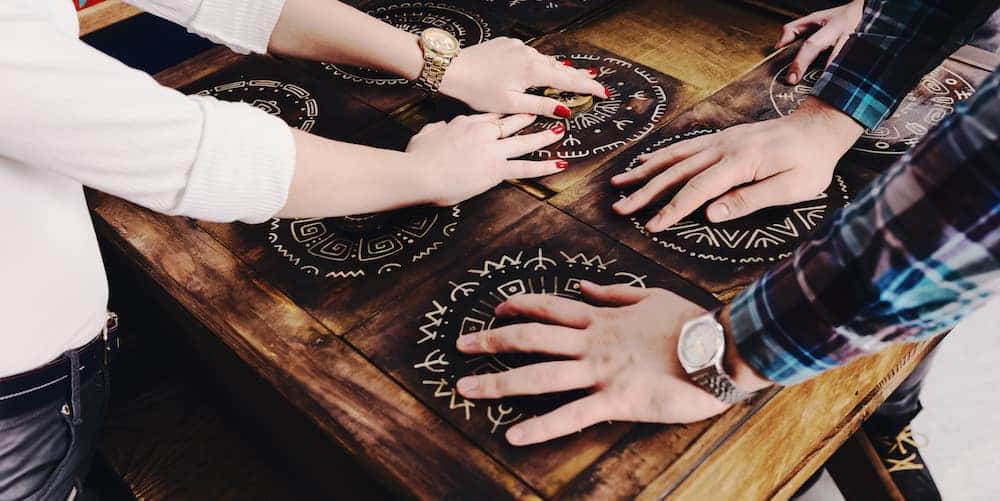 Mastermind Room Escape
Perfect for families and friends, Mastermind Room Escape provides a fun and challenging experience. Choose one of 11 rooms, solve the puzzles, and escape in under 60 minutes. The rooms rotate so be sure to check to see which rooms are available and book ahead of time for this great escape room in St. Louis.
Escape the Room
Follow the storyline and find the answers to each puzzle. Work your way through the stories, test your knowledge and outwit your friends when you solve the clues. Move furniture, open coded locks, and discover keys at Escape the Room in St. Louis.
St. Louis Escape
St. Louis Escape provides more than the simple escape room. Here, you'll find a more immersive, action-filled puzzle. These rooms are built to fully-immerse you in the theme, so before you choose a room, study up. You can test your knowledge of history, treasure finding, and more! Book ahead and try all five rooms!
Escape with Auffenberg Nissan
Whether looking for fun things to do in O'Fallon or shopping for a new car, Auffenberg Nissan has you covered. Explore more of St. Louis and beyond by staying connected with us!
More Around Shiloh
Plan a fun day around town catching a new movie or going go-kart racing! Whatever you choose to do, you and your family can have plenty of fun in O'Fallon. We at Auffenberg Nissan have a few places you might like to visit. Contact Us Code Rulers Escape Room You can currently enjoy Storage Wars, Titanic…

Planning on spending some time in St. Louis? This city features a wide assortment of activities to sites that keep visitors and locals coming back. Take a peek at a few of our favorite places in the Gateway to the West. Contact Us National Museum of Transportation The National Museum of Transportation has a collection…

Whether you're looking for a little staycation, needing to book somewhere for the in-laws to stay, or are having work done on the house, there are plenty of hotels in O'Fallon and nearby towns that offer more than a soft bed and a hot shower. Somewhere to Lay Your Head Near O'Fallon, IL We've found…