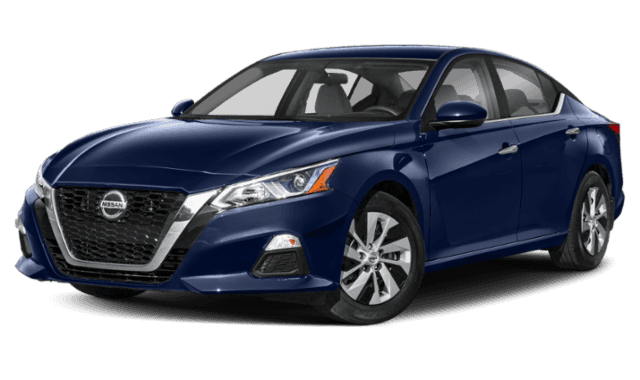 2020 Nissan Altima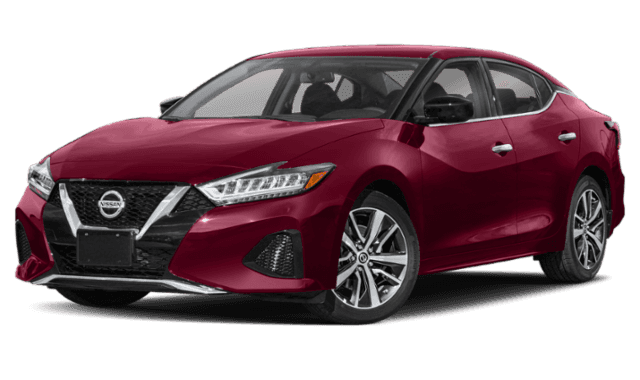 2020 Nissan Maxima
2020 Nissan Altima vs. 2020 Nissan Maxima
When it comes to upgrading your daily commutes with a capable and reliable Nissan sedan, the 2020 Nissan Altima and the Nissan Maxima are two beloved choices amongst Shiloh drivers and industry experts alike. If you're in the market for a new sedan, we've made it simple for you to compare the Nissan Altima vs. Nissan Maxima side-by-side throughout this guide so you can decide which is best for your lifestyle.
Nissan Altima vs. Nissan Maxima: Trim Levels
The Nissan Altima presents Collinsville car-buyers with five trim level options while the Nissan Maxima comes in six different levels. See the trim levels and corresponding prices below to discover the range of prices that can work with your personal financial situation and available budget:
Altima Configurations
Nissan Altima S starting at $24,100 MSRP
Nissan Altima SR starting at $25,700 MSRP
Nissan Altima SV starting at $27,880 MSRP
Nissan Altima SL starting at $30,240 MSRP
Nissan Altima Platinum starting at $32,180 MSRP
Maxima Configurations
Nissan Maxima S starting at $34,250 MSRP
Nissan Maxima SV starting at $36,450 MSRP
Nissan Maxima SL starting at $38,640 MSRP
Nissan Maxima SR starting at $41,450 MSRP
Nissan Maxima Platinum starting at $41,640 MSRP
Nissan Maxima Platinum Reserve starting at $42,780 MSRP
Nissan Altima vs. Nissan Maxima: Performance
Scanning the chart above, you'll note the different base engines for both entry-level models. The following engine specifications for the Altima vs. Maxima standard engines reveal the Altima's impressive fuel efficiency and the Maxima's power so you can choose the features that serve your Fairview Heights lifestyle best:
Nissan Altima 2.5L DOHC 16-valve 4-cylinder Engine
188 hp
180 pound-feet of torque
Front-wheel drive
EPA-estimated 28 city mpg/39 highway mpg/32 combined mpg
Nissan Maxima 3.5L DOHC 24-valve V6 Engine
300 hp
261 pound-feet of torque
Front-wheel drive
EPA-estimated 20 city mpg/30 highway mpg/24 combined mpg
Compare the Nissan Altima vs. Nissan Maxima at Auffenberg Nissan
While the Nissan Altima is more fuel-efficient and presents more cargo room for Granite City drivers, the Nissan Maxima packs more standard power and performance. Contact us today to see these two impressive sedans and test drive each to see which feels right to you. For more information about either the 2020 Nissan Altima or Nissan Maxima, don't hesitate to reach out to your local Nissan experts here at Auffenberg Nissan. Also be sure o compare the Nissan Rogue vs. Toyota RAV4 or learn more about Maxima AWD if you'd like to weigh more options.