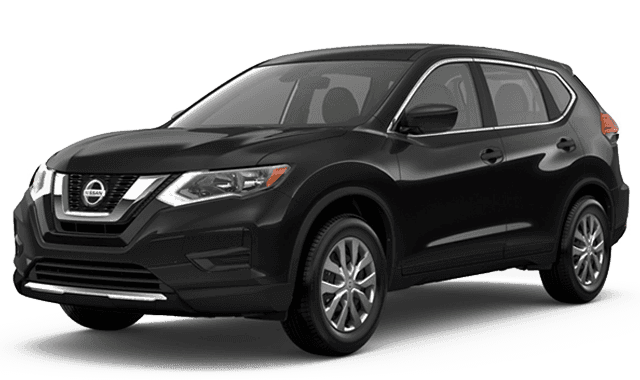 2020 Nissan Rogue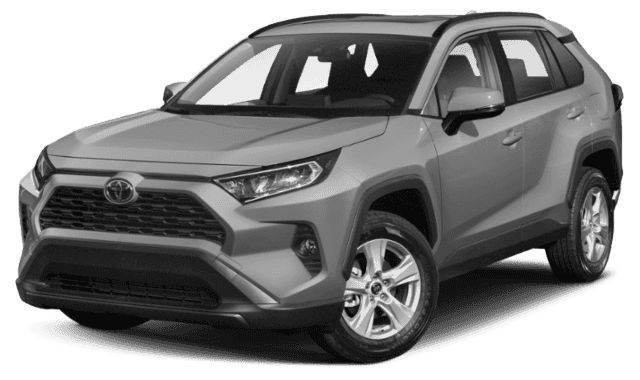 2020 Toyota RAV4
Dynamic Torque Vectoring AWD
2020 Nissan Rogue vs. 2020 Toyota RAV4
---
The Shiloh market is full of compact SUVs right now, granting drivers a wealth of options. Yet many keep returning to the same matchup, the 2020 Nissan Rogue vs. Toyota RAV4, wondering how the Nissan SUV stands out. Auffenberg Nissan covers this comparison to see what's attractive about each of these vehicles below.
2020 Nissan Rogue vs. Toyota RAV4: Performance
What are the engines like on the Nissan Rogue vs. RAV4 matchup? Start with front-wheel drive on Fairview Heights roads for either of these vehicles but get more flexibility with available all-wheel drive.
RAV4 AWD: The option for AWD on the RAV4 is Dynamic Torque Vectoring AWD, a powerful tool for control.
Nissan Rogue Comparison: The Rogue features the Intelligent AWD system at some trim levels, which enhances your traction and control by sensing which wheels to send power to should there be difficult conditions on Granite City roads.
2020 Nissan Rogue vs. Toyota RAV4
Any compact SUV comparison, like the Honda CR-V vs. Toyota RAV4 vs. Nissan Rogue, will take into account that these vehicles need to provide both flexibility in size and comfortable interiors. Let's compare:
Exterior Width: At 72.4 inches, the exterior of the Rogue is slightly smaller than the 73.0 inches on the Toyota, making this Nissan SUV more useful for tight parking scenarios.
Interior: In this department, the Nissan Rogue comparison with the RAV4 still favors the Nissan SUV. With the seats folded down, the RAV4 vs. Rogue match is close (69.8 cubic feet for the former, 70 cubic feet for the latter). With the seats up, your luggage in Collinsville has 37.6 cubic feet of room in the RAV4 but 39.4 cubic feet of room in the Rogue!
When thinking about the efficient use of space, the RAV4 vs. Rogue comparison shows how the Rogue both offers less exterior space and more cargo room. You can also take advantage of the motion-activated liftgate and the available Divide-n-Hide Cargo management system on the Rogue for more convenient storage.
Research the 2020 Nissan Rogue with Auffenberg Nissan!
If the space and performance on the 2020 Nissan Rogue seem perfect for you Shiloh driving, contact Auffenberg Nissan to find out more about this vehicle. You don't have to stop at the Nissan Rogue vs. RAV4 — we have more Nissan Rogue comparisons so all drivers can make an informed decision. Please contact us today with any questions about the 2020 Rogue, Nissan Altima reviews, or other models!
More From Auffenberg Nissan
When it's time to trade your car for a spacious and family-sized SUV, the 2023 Nissan Pathfinder is a top choice for many Collinsville families. You can expect lots of interior space, smooth handling, lots of cargo room for groceries and school projects, and safety technology to keep you and your loved ones protected…

When you're in need of a new pickup truck for your Collinsville job sites or weekend adventures, you should check out the new Nissan Titan or the Nissan Titan XD. Built with powerful 5.6L engines, the Titan towing capacity can reach 9,320 pounds* while the Titan XD towing capacity can reach 11,060 pounds. Get…

One of the most common questions we at Auffenberg Nissan receive from Auffenberg Nissan about the 2022 Nissan Pathfinder is, "What is the Nissan pathfinder seating capacity?" The 2022 Nissan Pathfinderseating capacity offers space for eight people. It also provides plenty of room for your gear during those adventures beyond Collinsville with up to 79.8 cubic feet…