Is the Nissan Rogue AWD?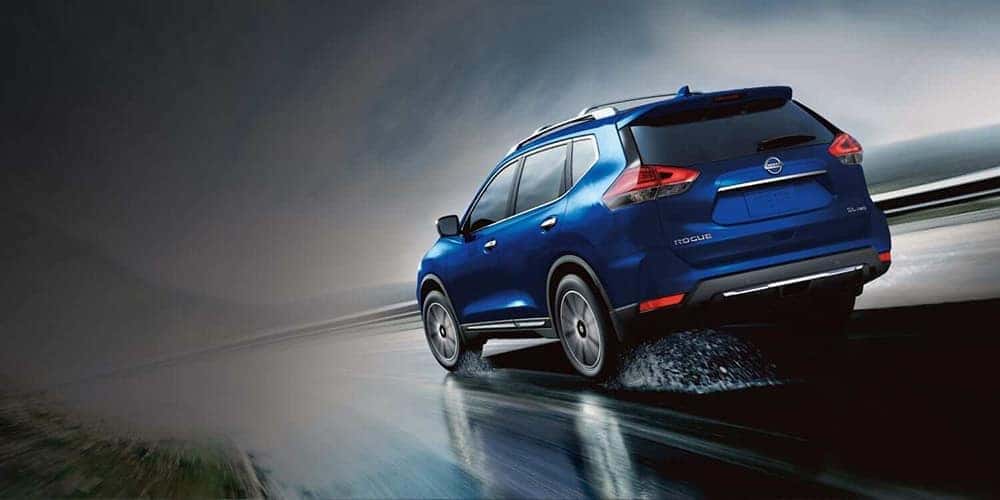 The Nissan Rogue is available with all-wheel drive at every trim level, specifically Intelligent AWD that automatically senses a loss in traction and adjusts traction as necessary. All-wheel drive helps to increase traction on slick roads and handling in rough or low-traction conditions, making it a top priority for many crossover and SUV shoppers. Find out more about the Nissan Rogue AWD performance and capabilities to keep you safer on Lebanon roads year round.
How Does Nissan Intelligent AWD Work?
The Nissan Rogue Intelligent AWD is the famous Nissan AWD drivetrain that distributes power as needed to maximize traction. This system starts off in AWD to enhance grip until it gets up to speed. Once caught up, then the Rogue conserves power by redirecting torque to the front wheels to improve efficiency on Mascoutah roads. If the terrain is slippery or in less than perfect condition, the Intelligent AWD system redistributes power to any wheels that need it to maintain control.
Nissan Rogue AWD Configurations
The Nissan Rogue offers Intelligent AWD throughout the lineup with models including:
Rogue S AWD
Rogue SV AWD
Rogue SL AWD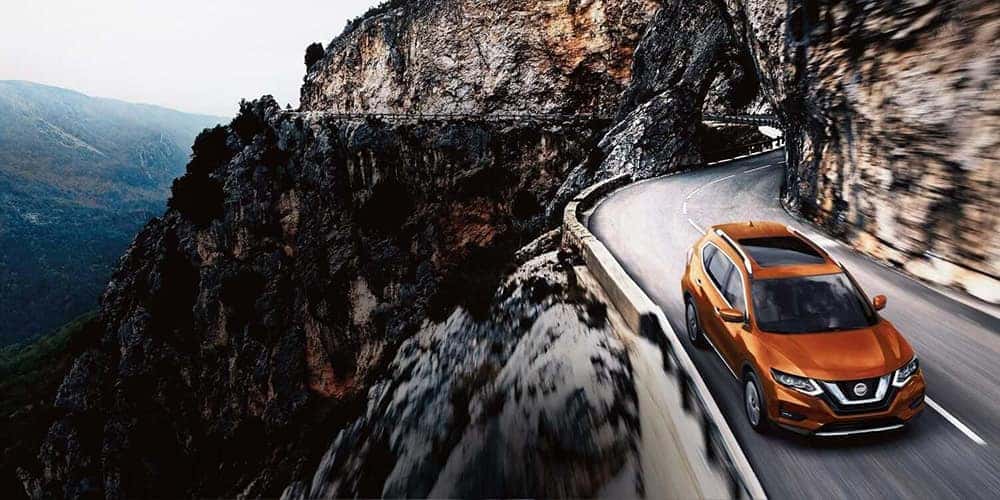 Nissan Rogue AWD Lock Button
The Nissan Rogue AWD Lock is a new feature that offers a low-speed regulator button which can lock all four wheels for better traction in snow or while off-roading. In case of bad road conditions, this system splits the power between the front and rear wheels for better control.
AWD Error on Nissan Rogue
When the AWD error light comes on, there can be a range of causes. And no matter the reason, you'll want to bring your vehicle into the service center at Auffenberg Nissan for repair. Oil temperature is one common cause for the AWD error on a Nissan Rogue, and we recommend pulling over to let the engine rest until the light turns off — even if the light does turn off, though, it's a good idea to have the Rogue checked out.
Experience Intelligent AWD at Auffenberg Nissan
Whether you plan to drive off-road to explore the path less traveled, or just want to feel more secure during the cold or rainy months, the Intelligent AWD on the Nissan Rogue can provide the performance and traction you need. Test drive your favorite Nissan Rogue configuration, like the popular Nissan Rogue SV AWD, learn more about the Nissan Rogue towing capacity or Nissan Rogue interior, or compare the Nissan Rogue vs. Honda CR-V, and more at Auffenberg Nissan. Contact us today with any questions.
More From Auffenberg Nissan