How to Unlock a Steering Wheel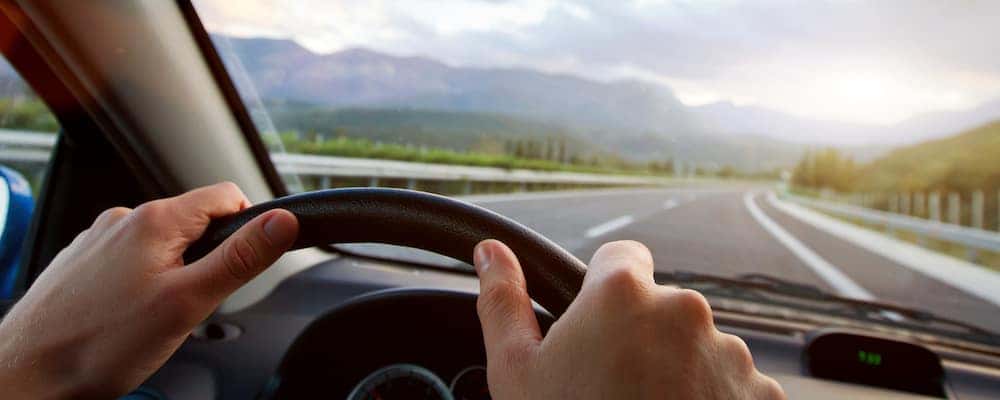 Most people don't realize when they've locked their steering wheel until they try to drive somewhere. Are you having problems starting your vehicle? Does your key not turn in the ignition? It's possible your steering wheel has locked.
Don't fret if you haven't experienced this before; it usually happens by accident and unlocking a steering wheel is pretty easy. Like knowing how to check your car oil or tire pressure, knowing how to unlock a steering wheel is part of owning a car. The biggest key is to avoid panicking and to contact a Shiloh service center if you feel stuck.
Steps to Unlocking a Steering Wheel
These tips will increase your chances of successfully unlocking your steering wheel and help you avoid damaging any internal components of your vehicle.
Avoid Excessive Force: A locked steering wheel isn't something you can muscle your way out of. In fact, attempting to force the wheel can damage parts of the steering mechanism. Instead of relying on force, you want to turn the key to the "on" position and use varying amounts of pressure while wiggling the wheel back and forth.
Try Different Techniques: If you aren't able to get the key to the "on" position, slowly turn it in the ignition with one hand while slowly adjusting the wheel back and forth with your other. This can help realign things and allow you to start your car.
Use a Different Key: If your usual key isn't working you can always head to your local Nissan dealership and have them make you a new one. A key's shape can deteriorate with regular wear and tear and it is possible that your key is no longer able to engage your vehicle's tumblers. A dealership will be able to make a fresh key using the serial number of your vehicle so you aren't getting a copy of a worn key.
Why Did Your Steering Wheel Lock?
It might seem like an odd feature, that accidentally jostling the wheel could lock up the car, but it's there to protect your vehicle. The idea is that if someone without the key is attempting to move the steering wheel around too much, they might not be someone who should be in the driver's seat.
Of course, if you clean out your car and move the wheel — or if you just bump it climbing out of the driver's seat — you could have a surprise in store the next time you try to drive. Now that you know how to unlock a steering wheel, you should be prepared.
Contact Auffenberg Nissan for Additional Help
If you have tried all our tips on how to unlock a steering wheel and are still having issues, our service center in Shiloh is available for further assistance. Contact us today so a member of our team can help walk you through unlocking your steering wheel and put you back on the road around Collinsville. You can even learn more helpful car tips like how often you should get an oil change. And if you're looking for a fun problem to solve, check out a nearby escape room, then curb your hunger with some St. Louis-style ribs.
More From Auffenberg Nissan
When it's time to trade your car for a spacious and family-sized SUV, the 2023 Nissan Pathfinder is a top choice for many Collinsville families. You can expect lots of interior space, smooth handling, lots of cargo room for groceries and school projects, and safety technology to keep you and your loved ones protected…

When you're in need of a new pickup truck for your Collinsville job sites or weekend adventures, you should check out the new Nissan Titan or the Nissan Titan XD. Built with powerful 5.6L engines, the Titan towing capacity can reach 9,320 pounds* while the Titan XD towing capacity can reach 11,060 pounds. Get…

One of the most common questions we at Auffenberg Nissan receive from Auffenberg Nissan about the 2022 Nissan Pathfinder is, "What is the Nissan pathfinder seating capacity?" The 2022 Nissan Pathfinderseating capacity offers space for eight people. It also provides plenty of room for your gear during those adventures beyond Collinsville with up to 79.8 cubic feet…