What Country is Nissan From?

"What country is Nissan from?" is a question we at Auffenberg Nissan get more often than you'd think. While Nissan in a Japanese automaker, the story of where Nissan is "from" is a bit more complicated. Discover where Nissan models are built and the history of Nissan as an automaker below.
Where Are Nissan Models Built?
Sometimes drivers who aren't too familiar with the brand will ask us if Nissan is a "foreign automaker." There's not an easy answer to that these days, though; many automaker produce vehicles in many different countries. While Nissan originated in Japan, they have manufacturing plants in Japan, North America, and all over the world. Many Nissan models are made in America.
A few of Nissan's most prominent production facilities include:
Important Events in Nissan Motor Company's History
You've seen what countries make Nissan vehicles. Now, it's time to see how the company has evolved into the global powerhouse it is today:
1935-1965
Finished constructing its first full-service manufacturing plant in 1935
Became the 4th largest automaker by World War II
Built more than 20,700 Austin cars between 1953 and 1959
1965-1985
Introduced the new Nissan L-Series Engine in 1967
Introduced the Datsun 240z in 1969
Built new factories in U.S., Taiwan, New Zealand, and Australia
Originally developed popular models like the Pathfinder, Maxima, and Altima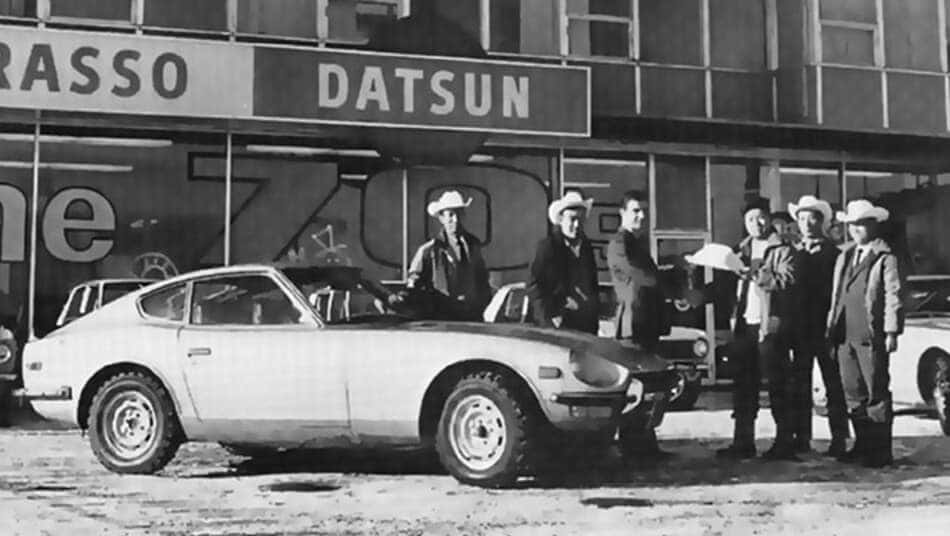 1985-2000+
Cumulative production exceeded 40 million units in 1985
Cedric Model Y31 was introduced in 1987 and won Japan's "Car of the Year" award
By 2000, Nissan shifted its attention to EV with the EV Hypermini
The success of the EV Hypermini prompted Nissan's entry into the minicar market
Test Drive a New Nissan at Auffenberg Nissan in Shiloh!
Now that you know a bit more about the new Nissan models we sell at Auffenberg Nissan, let us show you one firsthand. Contact us today to schedule a test drive and see why so many Collinsville and Fairview Heights drivers come to Shiloh when they want a new car. We'd also love to take a moment to help you learn what tire numbers mean and Nissan Rogue towing.
More From Auffenberg Nissan
Searching for an affordable new SUV that's spacious, well equipped, and efficient? The 2022 Nissan Rogue delivers on all three points, offering Collinsville drivers like yourself the chance to enjoy 30 mpg city/37 mpg highway* (on the Rogue S FWD trim) for a modest price. This is the best available Nissan Rogue gas mileage, so…

When you're in need of a new pickup truck for your Collinsville job sites or weekend adventures, you should check out the new Nissan Titan or the Nissan Titan XD. Built with powerful 5.6L engines, the Titan towing capacity can reach 9,320 pounds* while the Titan XD towing capacity can reach 11,060 pounds. Get…

One of the most common questions we at Auffenberg Nissan receive from Auffenberg Nissan about the 2022 Nissan Pathfinder is, "What is the Nissan pathfinder seating capacity?" The 2022 Nissan Pathfinderseating capacity offers space for eight people. It also provides plenty of room for your gear during those adventures beyond Collinsville with up to 79.8 cubic feet…